Also, choosing a mask for your skin type can be a

trip

(don't worry,

we have a hack for you

that will make it seem like a breeze). By comparison, the idea of just delving into the stash of goodies in the kitchen makes this budget-friendly hack feels like a day at the spa. So when you want to give your skin some TLC, but can't bring yourself to leave the vicinity of your humble abode, try these mask recipes that come courtesy of food and skincare experts. Get ready for a beautiful at-home glow money can't buy, girl!
The Acne-Fighting Mask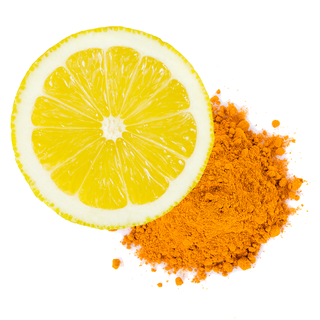 Purvisha Patel, board-certified dermatologist and founder of
Visha Skincare
, has a secret weapon to help stop acne, and its name is turmeric. "Turmeric decreases microbial growth, sebum production and inflammation all which can cause acne," says Patel. "Topical turmeric also helps with discolorations or hyperpigmentation if used over a long time." Score!
1.
Mix three tablespoons of
turmeric powder
with water, and two tablespoons of
fresh lemon juice
(for some vitamin C) until it creates a thick poultice.
2.
Apply to your face and leave it on for 5 minutes.
Bonus
:
It can also be used to spot treat pimples.
Papaya Lightening Mask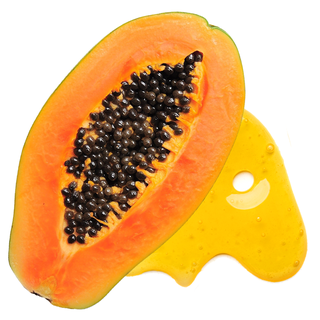 "This mask is especially great for those who have hyperpigmentation, sun spots, and uneven skin tones," says Ronen.
1.
Blend together two tablespoons of
honey
and a half-cup of
mashed papaya.
2.
Gently apply the mixture over your face for 15-20 minutes.
3.
Wash it off and moisturize.
The Cocoa Dream Hydration Mask
There are three shining stars in this yummy, fully edible mask, and they all work wonders for your face. "Avocado is extremely hydrating, cocoa is an excellent skin-soothing antioxidant, and honey is antibacterial and anti-inflammatory," says Holly Monson, spa manager at
Ocean Pearl Spa
in California.
1.
Mash one-quarter of an
avocado
in a small bowl.
2.
Stir in one tablespoon
cocoa powder
and one tablespoon
honey
, mashing and mixing well.
3.
Apply the mask to your clean, dry skin for 10 minutes.
4.
Wash off with warm water, then moisturize as per usual.
CLICK HERE FOR MORE DIY SKINCARE MASK
GREAT MASK READY FOR PURCHASE CAN BE FOUND BY CLICKING
HERE
.