Don't skip the strand test.
1. DON'T SKIP THE STRAND TEST
THIS IS KEY WHEN TRYING A NEW COLOR
THIS COULD TURN INTO A HORROR WHEN YOUR
HAIR TURNS ORANGE OR PURPLE.
Go naked.
2.
To avoid staining clothes put on an old robe or button-front shirt (or as some GH testers do, go nude!) so you
won't have to lift a top over your head when it's time to rinse
. Cover surfaces (floor, sink) with garbage bags or layers of newspaper you can toss afterward rather than sheets or towels that can get soaked through and need washing.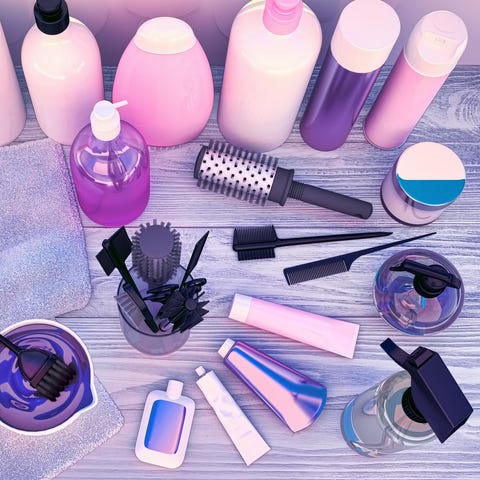 Lay your tools out on the counter.
3.
Think like a surgeon and lay your tools out on the counter before you begin. Read through the included instructions before you jump in. That way, you'll be clear on the steps and won't have to stop mid-process, which could lead to mistakes like leaving the dye on too long or missing areas
Don't mix shades for a "custom color."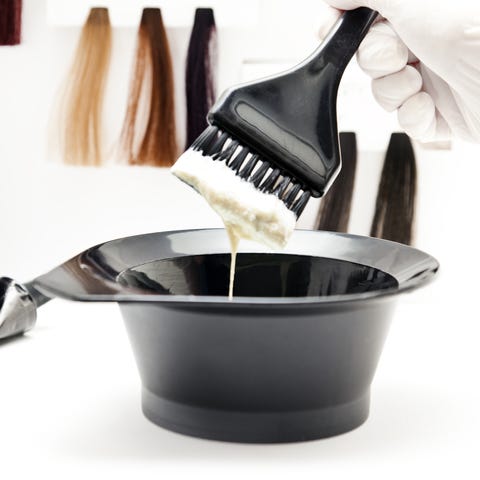 4. Unless you're a professional, combining two different shades of hair color is
n
ot recommended (ever!)
. None of the major companies we spoke to would guarantee that the resulting color would be a predictable combination. In fact, even when you stick with a single color, the result usually varies
slightly from what's pictured on the box. Your best bet is to simply pick one shade and follow the instructions to the letter, strand test included.
Stock up on extra gloves.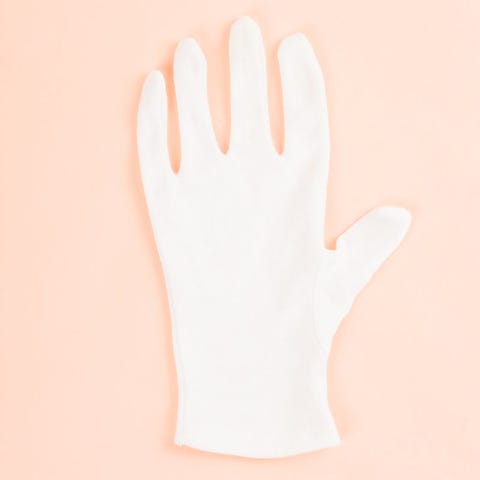 5.You slipped on the box's plastic gloves to protect your hands while putting on the dye, but you need to wear them while washing the dye out, too.
Have a spare pair of gloves on hand
to protect your skin from staining when you rinse the color off, in case your original ones are too soiled to use again.